Store It® Star basket 19L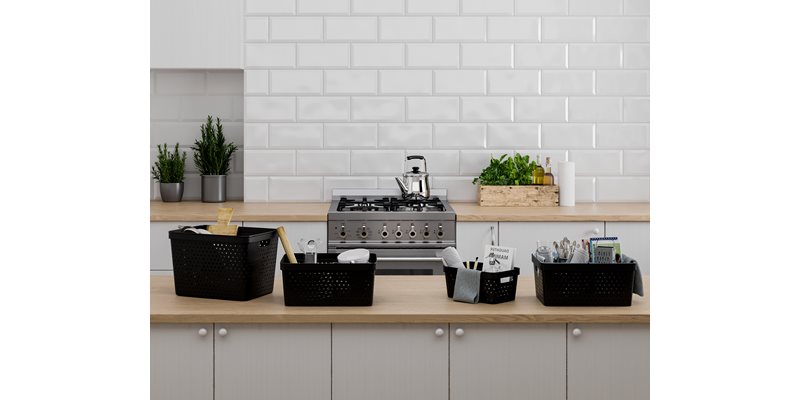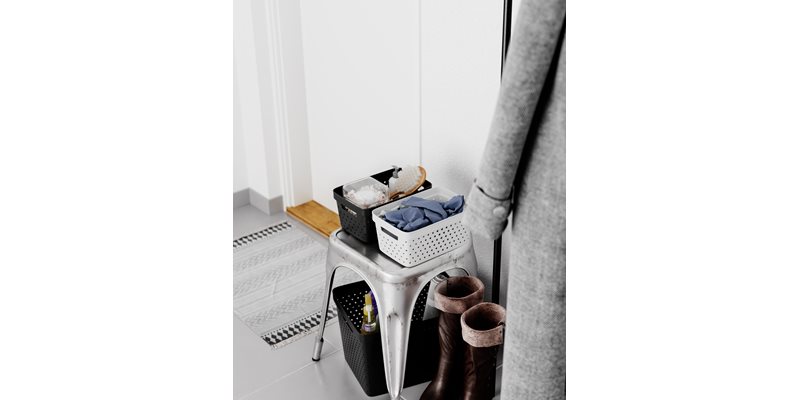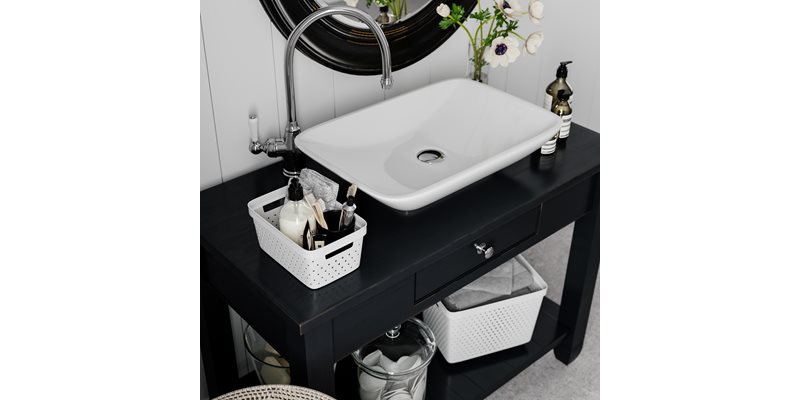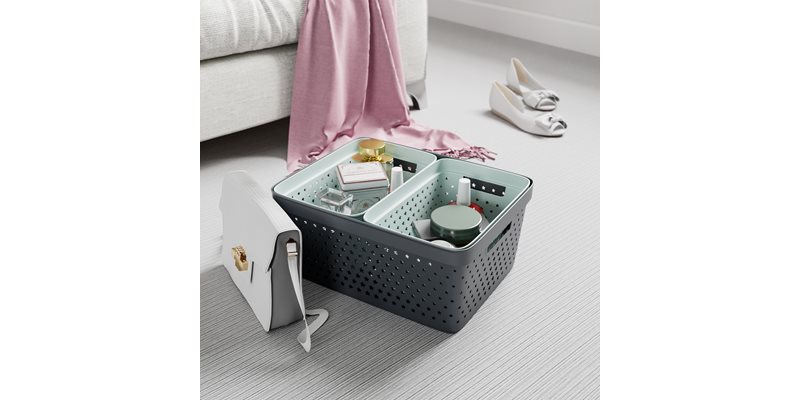 | | | | | | | |
| --- | --- | --- | --- | --- | --- | --- |
| Article number | Measurements(LxWxH) | Material | Pack | PCS/Pallet | Colour | EAN |
| 7319-0100 | 358x271x240mm | PP | 10 | 240 | White | 7318140008545 |
| 7319-0815 | 358x271x240mm | PP | 10 | 240 | Khaki Green | 7318140017035 |
| 7319-1000 | 358x271x240mm | PP | 10 | 240 | Beige | 7318140017608 |
| 7319-1100 | 358x271x240mm | PP | 10 | 240 | Grey | 7318140008620 |
| 7319-1600 (Out) | 358x271x240mm | PP | 10 | 240 | Pink (Out 2023) | 7318140008651 |
| 7319-1610 | 358x271x240mm | PP | 10 | 240 | Dusty Pink | 7318140017004 |
Our largest Star basket - perfect for the towels in the bathroom, the larger toys in the children's room or for gloves and hats in the hall. Practical A4 format. Use it as a stylish newspaper basket or why not for the coloring books in the children's room?
Combined with the insert in the series, it also makes an excellent knitting basket or storage for the small tool collection!
Free from BPA and manufactured in Sweden from food-approved polypropylene plastic (PP).
The product is sorted as hard plastic and is 100% recyclable.