Store It® Star basket 4,5L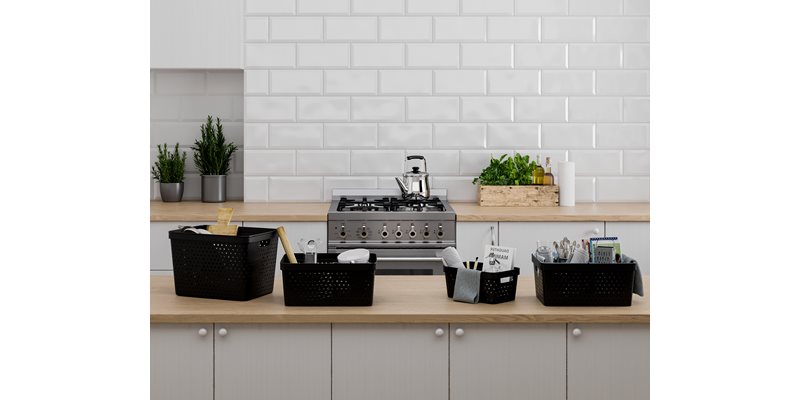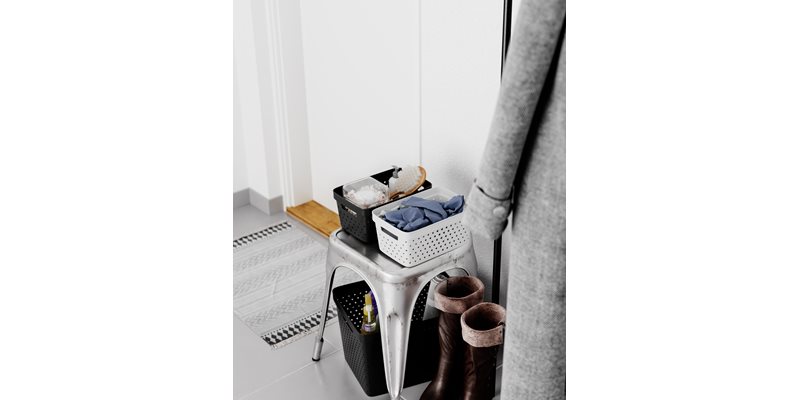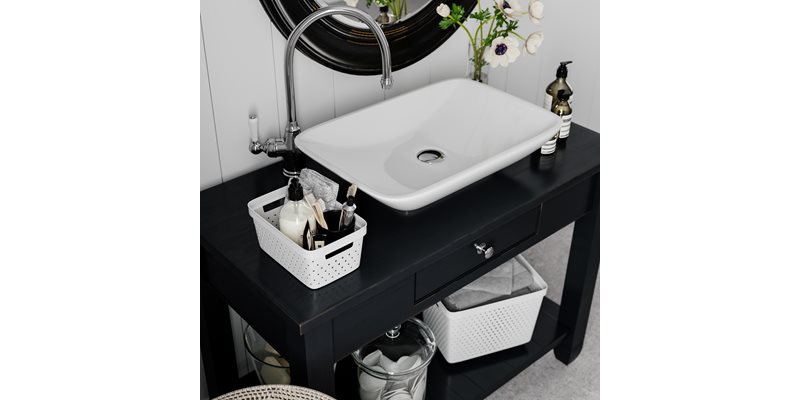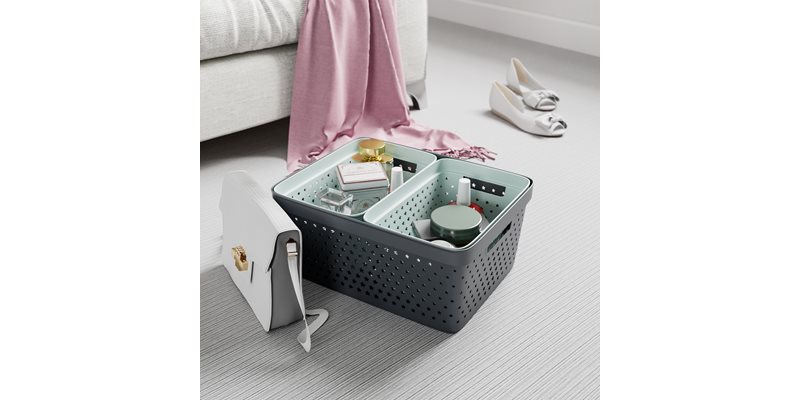 | | | | | | | |
| --- | --- | --- | --- | --- | --- | --- |
| Article number | Measurements(LxWxH) | Material | Pack | PCS/Pallet | Colour | EAN |
| 7304-0100 | 263x174x120mm | PP | 10 | 500 | White | 7318140008569 |
| 7304-0815 | 263x174x120mm | PP | 10 | 500 | Khaki Green | 7318140017011 |
| 7304-1000 | 263x174x120mm | PP | 10 | 500 | Beige | 7318140017585 |
| 7304-1100 | 263x174x120mm | PP | 10 | 500 | Grey | 7318140008606 |
| 7304-1600 (Out) | 263x174x120mm | PP | 10 | 500 | Pink (Out 2023) | 7318140008637 |
| 7304-1610 | 263x174x120mm | PP | 10 | 500 | Dusty Pink | 7318140016984 |
New size in Star Basket!
Storage basket that is suitable for the smallest gadgets of the home and is modular to accommodate/create compartments inside the Star Basket 4.5L.
Fits just as well in the office, as in the kitchen drawer or bathroom cabinet.
Made of Polypropylene plastic (PP), food approved and free of BPA.
The product is sorted as hard plastic and is 100% recyclable.