Storage box Store It® 10L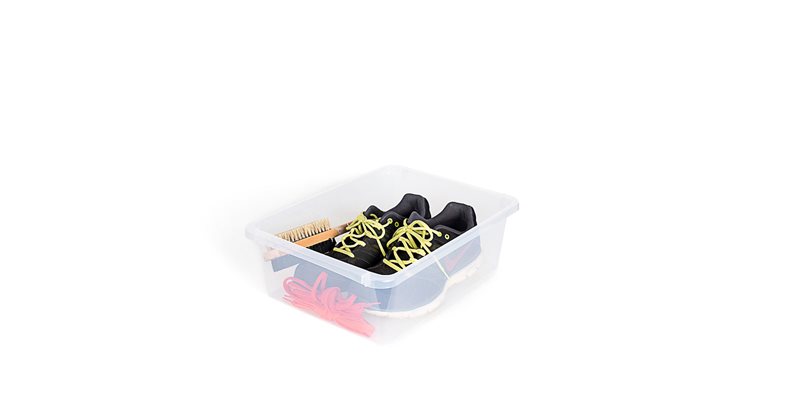 Holds A4 size paper or a pair of shoes etc - Ideal for office, wardrobe or hobby room.
Available as transparent or solid colored.
Transparent lids (6810-0500) with simple snap lock are purchased separately.
Made of food-approved Polypropylene plastic, 100% recyclable and withstands temperatures from -40°C to +120°C.