Lunch box 1,0L with divider Everyday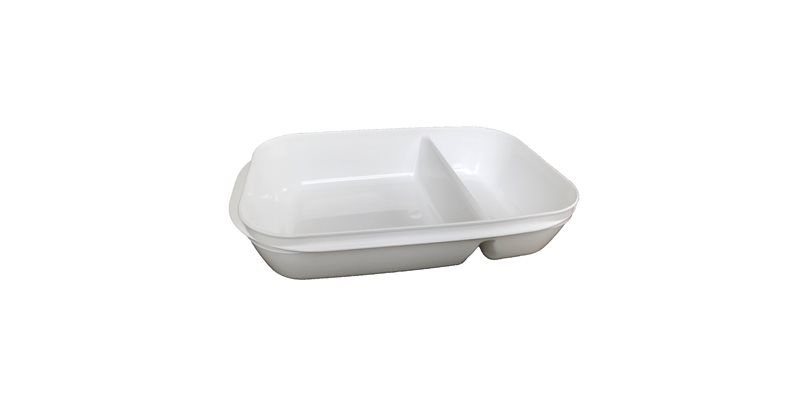 | | | | | | | |
| --- | --- | --- | --- | --- | --- | --- |
| Article number | Measurements(LxWxH) | Material | Pack | PCS/Pallet | Colour | EAN |
| 4112-0100 | 230x152x53mm | PP | 10 | 360 | White | 7318140009023 |
| 4112-0810 | 230x152x53mm | PP | 10 | 360 | Turquoise | 7318140009030 |
| 4112-1110 | 230x152x53mm | PP | 10 | 360 | Grey | 7318140010890 |
| 4112-1600 | 230x152x53mm | PP | 10 | 360 | Pink | 7318140009047 |
| 4112019801 | 230x152x53mm | PP | | 198st (Expo) | White/Turquoise/Grey | as above |
In our popular food storage Everyday you will find our Lunchbox with divider.
A perfect lunch box with 2 practical compartments that are easy to eat out of.
Tightly fitted lid in transparent polypropylene plastic (PP) makes it easy to see the contents of the lunch box.
Lids and drawers are stacked effectively in each other during storage and stacked tightly on top of each other to save space in the fridge and freezer.
Combine with Everyday 9cl storage jar that fits inside the closed container.
Convenient when you bring, for example, extra sauce, dressing or other accessories with your lunchbox.
Made of 100% recyclable polypropylene (PP) plastic.
Food approved, BPA-free and can withstand temperatures from -40 ° C to + 120 ° C.
This means that box and lid can withstand both dishwasher and heating in the microwave.
Before heating, the lid should be opened