Foodkeeper - Cook It - ECO - 0,3L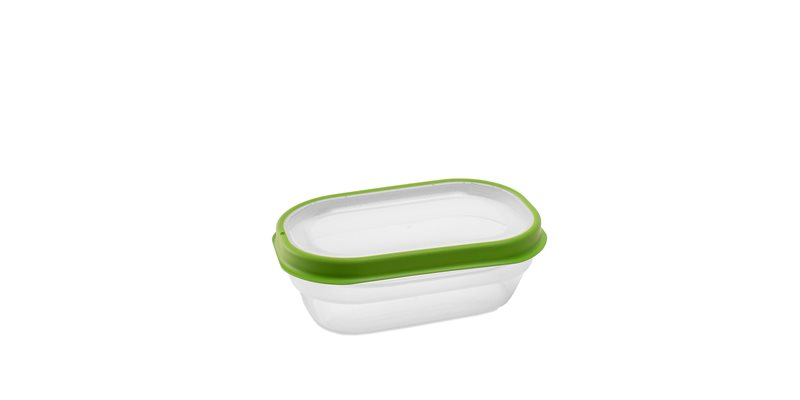 | | | | | | | |
| --- | --- | --- | --- | --- | --- | --- |
| Article number | Measurements(LxWxH) | Material | Pack | PCS/Pallet | Colour | EAN |
| 4203-0812FF | 140x90x50mm | Fossilfree PP/TPE | 10/300 | 1200 | Transp./Green | 7318140009535 |
Perfect for ex. nuts, olives, gravy or left-overs!
A small size food keeper from our premium series Cook It. 

ECO.material
The fossilfree ECO series has the same product advantages that you find in traditional plastic materials.
The difference is that the material is based on renewable raw material (biomass) that does not compete with the food supply.
Simply a better lunch box! Read more about our sustainability work HERE

Stylish and smart design
Transparent material makes it easy to see the contents of the container.
Lids with rubber edge makes it easy to open and close, even when taken directly from the freezer.
Empty containers stack easily, which facilitates storage in the kitchen cabinets and drawers. Filled and with the lids sealed it stacks firmly on top of each other.

Food approved, free of BPA, and withstands temperatures from -40 ° C to + 120 ° C
(ie perfect for freezer, fridge, micro, and machine wash).